Are you and your family working out a last will and testament? Have your attempts to draft your own will been fruitless? Are you certain that the language you are using ideally reflects your wishes? These are common problems that people face when writing their own wills. Many individuals try to save money by drafting their own documents, but this can often lead to problems in the future when your loved ones must deal with probate or trust administration. The best solution is to hire a qualified Las Vegas will lawyer or probate attorney.
The attorneys at the Las Vegas law firm of Ken R. Ashworth & Associates can help answer all of your estate planning questions. With more than 30 years of legal experience, we can help craft a comprehensive plan for your family's future that is backed by our reputation for integrity and credibility. Leave it to us to help you create a will in Las Vegas that is ironclad and ensures your family's future is well protected.
The Benefits Of Having Properly Drafted Wills
When a Nevada resident dies without a will, the law is used to determine how the assets of an estate are to be distributed. This can sometimes lead to results that may seem unfair or result in an inheritance being divided in a way that a person may have never intended. A properly drafted will establishes a person's wishes clearly and guides the court in how an estate should be distributed.
Having a correctly drafted legal will is one of the most important things you can do for your loved ones. Aside from ensuring that your identified assets are distributed in accordance with your wishes, a will can also provide valuable instructions for the care of your children and other family members. This is why it's so important to have a legal professional help you create your will or Nevada asset protection trust because these documents are meant to stand up in court and withstand challenges.
Benefits of a correctly drawn-up will include:
Helping ensure that your children are properly cared for
Ensuring that assets will be distributed according to your wishes
Reducing the amount of time and money your loved ones will spend in court
Allocating assets and money to your loved ones
Having the flexibility to change your will if you change your mind on anything before your death
These are just a few of the critical reasons to consider drafting a will now and not waiting until you are faced with an unexpected illness or other situation that could make it challenging to begin the process.
How Do You Go About Making a Will in Las Vegas?
Creating a will in Las Vegas is a relatively simple process, but it's essential to work with an experienced Las Vegas wills attorney who can help ensure that your will is valid and stands up in court.
The first step is to meet with an attorney and discuss your wishes. They will help you draft a document that meets all the legal requirements in the state of Nevada. You will need to sign the document in front of a notary public, and it's important to keep a copy in a safe place.
Next, you will need to include a copy in your estate planning documents and ensure that everyone involved has access. This means you should tell your executor where to look for the document.
Finally, it's a good idea to designate a beneficiary who can access your assets immediately after you pass. This will help reduce the burden on your family when they are going through an already difficult time.
The Value of Having a Las Vegas Will Attorney
When you are looking for a will or trust attorney, it's important to find someone qualified and experienced in this area of law. The expertise and guidance of a Las Vegas wills lawyer are immensely valuable to ensure that your will is executed correctly and meets all the requirements of Nevada state law.
Some benefits include:
Expertise: Wills and trust attorneys will know to help you create a document that meets all the legal requirements in Nevada.
Flexibility: Wills and trusts attorneys have the ability to help you draft a will or trust that fits your specific needs and can be changed as your life changes.
Peace of mind: Know that your loved ones are taken care of after you're gone as you intended, and feel confident that all your decisions are compliant with Nevada law.
Document management: Lawyers will ensure that all legal documentation and deadlines are met to ensure a smooth probate process.
If you're looking for peace of mind knowing that your estate will be handled according to your wishes, then a Las Vegas wills attorney can help ensure that your desires are fulfilled.
Do Wills Make Probate Unnecessary?
While hugely useful, a will does not avoid the need for going through the expensive probate process. An ideally utilized trust can help families avoid probate. Both wills and trusts can be an essential part of a comprehensive estate plan. Our attorneys can meet with you to discuss your needs and desires, and help you choose the option that is right for you.
Contact Us For A Free Consultation To Discuss Estate Planning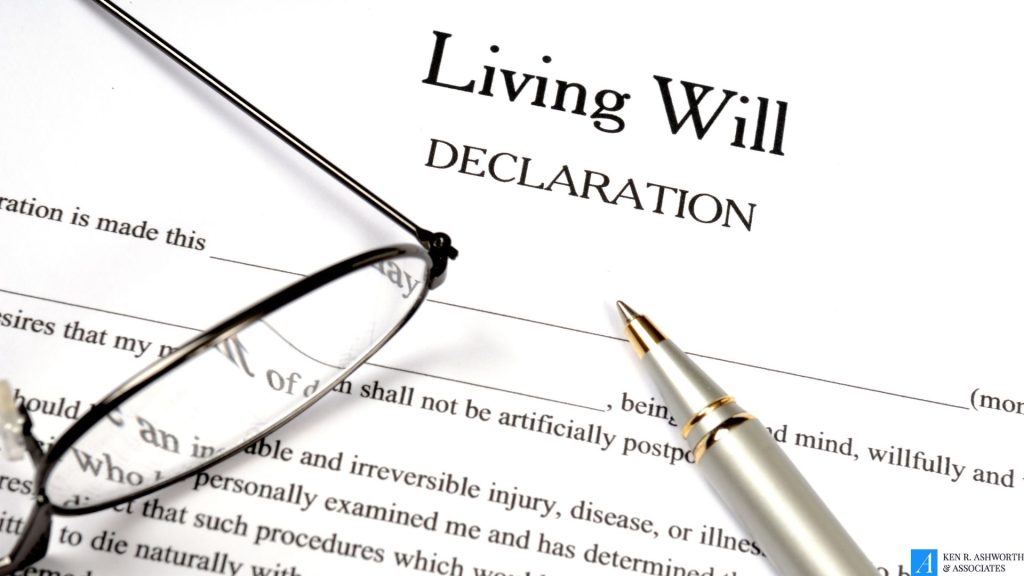 Contact one of our Las Vegas lawyers today at 702-893-9500 or via email to arrange a meeting to discuss your family's future.