Las Vegas Trust Lawyer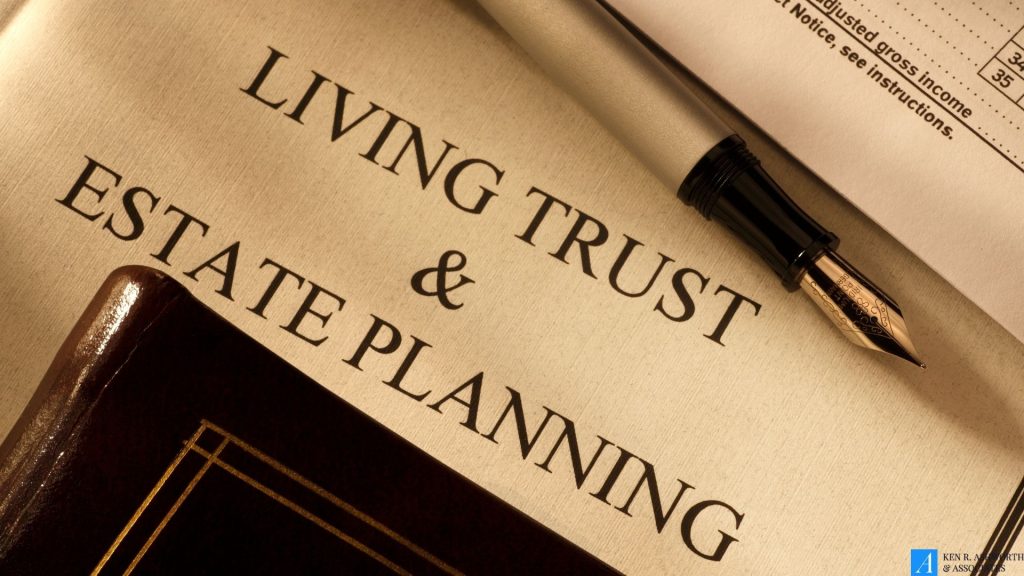 Las Vegas, NV Trust Attorneys Are Here Help
Do you wish to ensure that your assets are distributed how you see fit? Would you like to help your family avoid the lengthy probate process and estate taxes? Would you like to maximize your family's financial well-being? If so, you might be interested in a trust.
If the answers are "yes", the attorneys at the Las Vegas firm of Ken R. Ashworth & Associates are here to help. We bring more than 30 years of legal experience, integrity and credibility to help you achieve your goals by using trusts. Over the decades, we have been able to save our clients millions of dollars by helping them establish comprehensive estate plans that are tailored to fit their needs.
Trusts are an essential way to make sure that your assets are distributed the way you want and at the time of your choosing. Compared with a will, trusts can help reduce estate taxes and allow you to change beneficiaries if you desire. Trusts are also an excellent way of protecting your assets from potential creditors, future spouses, ex-spouses, and anyone else who may want to interfere with your future financial plans.
How Do I Set Up a Trust in Nevada?
It's vital to begin the trust process as soon as possible because it should be thorough and specific to fit the particular needs of you and your family. We can help you determine which type of trust is right for your circumstances by helping you answer the following questions:
Do I need a revocable or irrevocable trust?
Do I want a spendthrift trust to protect my assets from creditors and others?
How do I want my heirs to receive their inheritance, and when should they get it?
We'll help you understand and answer these questions so you can keep your assets safe and ensure that they are distributed as intended. We'll also help you avoid the pitfalls of common trust problems, such as improperly drafted trust documents, failure to transfer assets into the trust, and mishandling of distributions.
At Ken R. Ashworth & Associates, we're a team of experienced Las Vegas estate planning attorneys specializing in trust document services. We'll help you through every step of the process.
What Are Trusts?
A trust can help secure your family's future regardless of the state of our economy or the circumstances surrounding your passing. Trusts have been used for hundreds of years by those who want to leave their assets in a manner that reflects their wishes and helps preserve family wealth. If you're considering a trust, you should speak with a qualified estate planning trust attorney to determine if trusts are suitable for your particular situation.
Remember, you can get peace of mind for your family and financial security by working with the right attorney. No matter what state our economy is in, you can trust our firm to guide you through the complex world of estate planning so that your wishes are met, regardless of what life has in store for you.
Exploring The Options That Are Right For You
There is no such thing as a one-size-fits-all trust. There are a number of revocable, irrevocable and specialized trusts available to help ensure that your wishes are properly carried out. Understanding the different types of trusts and their benefits is critical to finding a trust that works for you.
Our attorneys can help you determine the proper trust for your estate plan, explaining the differences between:
Spendthrift trusts help protect your children's inheritances by limiting how much they can spend in certain circumstances. These trusts are incrementally given to your beneficiary and work to protect against creditors.
Family trusts allow you to pass on your assets without exposing them to the probate process. Thus, they protect assets while also reducing taxes and protecting your assets.
Living trusts and wills are used in tandem to provide comprehensive estate planning. These are important in case you become incapacitated, giving someone you trust instructions regarding your wishes and how to care for you and your family.
Nevada self-settled spendthrift trusts and onshore trusts are used to protect assets from creditors, lawsuits, and even foreclosure. The trust must be established for two years before these benefits take effect.
Last will and testaments communicate your final wishes in relation to your assets and dependents that provide instructions on how to distribute your assets after you pass away.
Charitable remainder trusts allow you to generate income, donate leftover assets, and receive a charitable income tax deduction in return.
Life insurance trusts are designed to help protect the inheritance of your loved ones, with the option of either a revocable or irrevocable trust.
Qualified personal residence trusts are used to protect your home from estate taxes by allowing the creator to choose to remove their personal home from their state.
Irrevocable trusts cannot be amended or changed once they are created. They are typically used in specific circumstances to avoid probate.
Offshore trusts are used to protect assets from U.S. laws and regulations that are typically assets owned outside of the U.S.
These terms are complex but don't have to be complicated. When speaking with one of our experienced attorneys, make sure to bring a list of questions and concerns you have, as well as any relevant documents. Our attorneys will be able to identify the best plan for your unique situation and explain the process in a way you can understand.
Trust documents are a vital tool for any estate plan and should be considered when you're trying to pass on your assets. They are a way to avoid probate and can help guard your assets from taxes or creditors, in addition to giving you peace of mind that your assets are protected.
Assets Protection
Asset protection is an essential consideration in the world of estate planning. Theft, bankruptcy, lawsuits, divorce—all these situations can leave you vulnerable to losing your assets. While insurance and wills can help protect assets from some of these risks, a trust can offer you the ultimate protection.
Without asset protection, you can lose everything if a creditor or lawsuit takes your assets. This is where trusts come into play, like Nevada's self-settled spendthrift trusts and onshore trusts. These are fast becoming the preferred way to protect assets from creditors, lawsuits, and even foreclosure because they provide benefits that other trusts don't.
You worked hard for the assets you have, and with a trust, you can protect them from the many adverse litigation risks that exist. In addition, establishing a trust with an experienced attorney can help guard your assets from being taken away from you and your loved ones. This is why it's important to speak with an attorney who specializes in trusts and estate planning.
Choosing the Right Las Vegas Trust Attorney Matters
Your attorney can help design a plan that will reduce your risk of losing your most important possessions. For example, they can provide trusts explicitly designed to protect your family's inheritance from creditors. Despite all the risks in life, there is no substitute for working with an experienced team of lawyers who know how to get the job done right.
The attorneys at our firm understand that trusts are a complex legal tool and can help your family in crucial ways. We want to make the process as simple and stress-free for you as possible, and we will do what it takes to get the job done correctly. Trusts are an investment in your family's future, and our team of attorneys wants to help you get the most out of them.
We will work closely with you to understand all of the details of your estate. Once we have a firm grasp of your unique circumstances and needs, we are able to use our legal, accounting and tax knowledge to craft a plan that fosters financial well-being for generations.
There is nothing more important than protecting your loved ones, and trust documents are one of the most effective ways to do so. In addition, trusts can help you avoid probate and ensure that your assets are disposed of in a manner consistent with your wishes.
Talk To A Trusts Lawyer To Plan For Your Family's Future
Don't let an estate planning mistake leave your family at the mercy of the court or your creditors. At Ken R. Ashworth & Associates, our team is ready to help you create an estate plan tailored to your unique needs. We are dedicated to providing high-quality legal service, and we will work closely with you to understand your unique circumstances.
Your assets deserve to be protected, and we want to help you get the best possible outcome for your family. Trusts are an important part of any estate plan, and our attorneys can provide the guidance you need to make the right legal decisions for your family. We will work hard to make sure your trust documents are prepared correctly and offer the protection you need.
Contact one of our Las Vegas trust lawyers today at 702-893-9500 or via email to arrange an initial consultation to discuss your legal needs.