When Should Estate Planning Begin?
Posted on March 15, 2022 in asset protection,estate planning
Most financial advisors and estate planning attorneys would advise that once a person turns 18, estate planning should be at the top of the to-do list. When an individual reaches the age of 18, it is important to begin taking responsibility for their finances, power of attorney, and healthcare, and this includes planning for their final wishes. If you haven't begun the process of estate planning, there are plenty of reasons to start. From issues of child guardianship to healthcare decisions, it's never too early to put a plan in place.
Unfortunately, most people don't think they need an estate plan unless they are wealthy or elderly. While wealthier and older individuals need an estate plan, too, it's just as important for everyone else. Consider the following questions most people have about estate planning and contact an experienced Las Vegas estate planning attorney to find out more.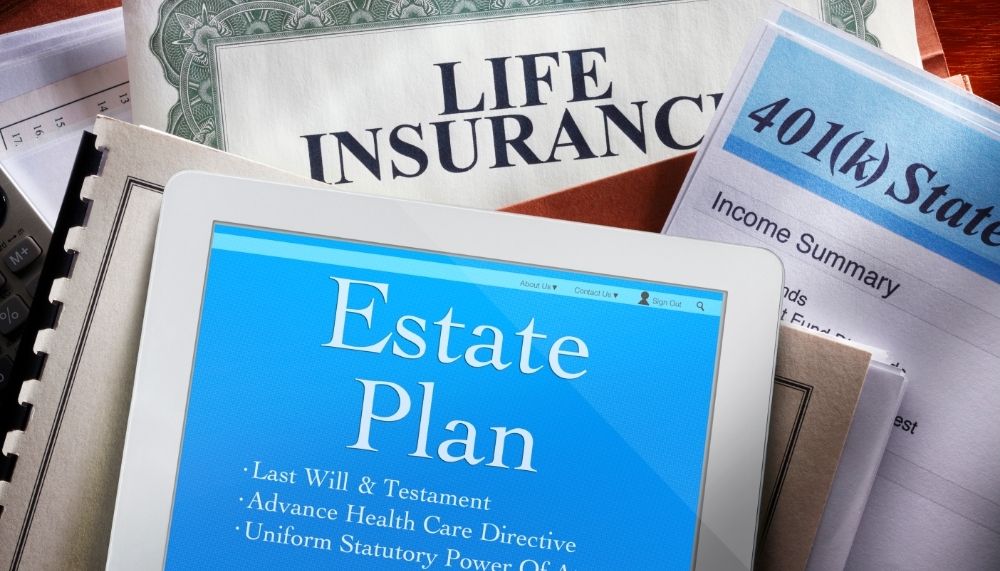 When Does Estate Planning Become a Priority?
There are several life events that can be used as markers that the time has come to see a trusted attorney about arranging an estate plan. Regardless of an individual's age, when they have the following experiences, it is important to create an estate plan or update an existing one:
Starting a savings account. For many people, saving is difficult, but once an account is established and holds a substantial amount of funds, it is important to designate a charitable cause or loved one to inherit the money in the event of the individual's death.
Property ownership. When an individual buys their first home, a vacation home, or any other real estate, it is essential for them to name an heir so that probate court is not as complicated if they should pass away.
Marriages. Regardless of whether it is a first marriage or a remarriage, when two people combine their assets, they must decide what their wishes are for those assets in the event of their spouse's death.
Traveling. Individuals who frequently travel abroad or anywhere for long periods should have an estate plan in place. Even non-frequent travelers find peace of mind if they have a plan in place before they go on a big trip.
Surgeries. Major surgeries or health care changes are a smart time to assess your estate. Before undergoing any surgery, it can offer peace of mind knowing your affairs are in order.
Inheritances. When a person inherits money or any other assets, it's important to include these assets into your own estate plan.
Divorce. Any time a couple goes through a divorce, each party should update the estate plans they made with the spouse.
Family births and grandchildren. When a person has new generations of family members to consider, updating wills and trusts is a great way to provide for them down the road.
Once an individual has an estate plan in place, it is recommended that they review the plan every three to five years and make any necessary updates or adjustments. If any of the events noted here occur in the meantime, it is prudent to update plans as soon as possible.
When Should You Make a Will?
The best time to create a last will and testament is at the age of 18, or when any major life events that affect assets or income occur. There are many individuals who pass away without a will. This creates additional stress for their loved ones at an already difficult time, as they must face decisions they were not prepared to make. Having a will in place prevents this burden on an individual's family. It also allows them to dictate how they want their assets distributed, designate a power of attorney, and name a healthcare proxy.
When Should You Name a Guardian for Your Child?
As soon as a person knows they are going to have a child, it is a good idea to begin thinking about who to appoint as a guardian in the event of the parent's death or incapacity. It is vital to have these arrangements in writing, as unpleasant as they may be, and a person can name a guardian for their children in their will. There are other avenues for naming a guardian as well, if the individual chooses not to create a will. It is important, however, to note that these plans should be updated any time another child is born.
When Should You Set up a Trust?
Once an individual has significant assets, such as investments and multiple properties, they may wish to consider creating a trust. One of the benefits of a trust is that it gives the individual more control over the distribution of their assets both while they are alive and after their death. A trust may also avoid the probate process, as well as additional fees and taxes, making things easier on the individual's loved ones when they pass away.
When Should a Person Update Their Estate Plan?
An individual's life can change drastically in no time at all for a number of reasons, so it is vital to have a plan that is up to date. Once an estate plan is made, it can be updated any time, and the best time for an individual to think about this is any time they experience a new life event, or at least every three to five years. Although no one wants to think about their mortality, knowing that things are in place to make things easier on loved ones gives individuals peace of mind.
Reach Out to a Reputable Estate Planning Attorney Today
Estate planning is one easy way to gain peace of mind about your future and protecting your loved ones. To help this process, contact our firm. If you have been putting off planning for the administration of your estate, now is the time to start. The skilled estate planning legal professionals at Ken R. Ashworth & Associates are here to help. We know these are delicate issues, and we approach each client's needs with care and compassion. Visit our website today and talk to an estate planning attorney Las Vegas.