What Are the Four Basic Types of Wills?
Posted on December 15, 2021 in estate planning,probate
If you are in the process of planning your estate, then you must understand what types of different wills exist to ensure your wishes are carried out. While the process of estate planning can be overwhelming, learning about the different types of wills available can help make the process easier.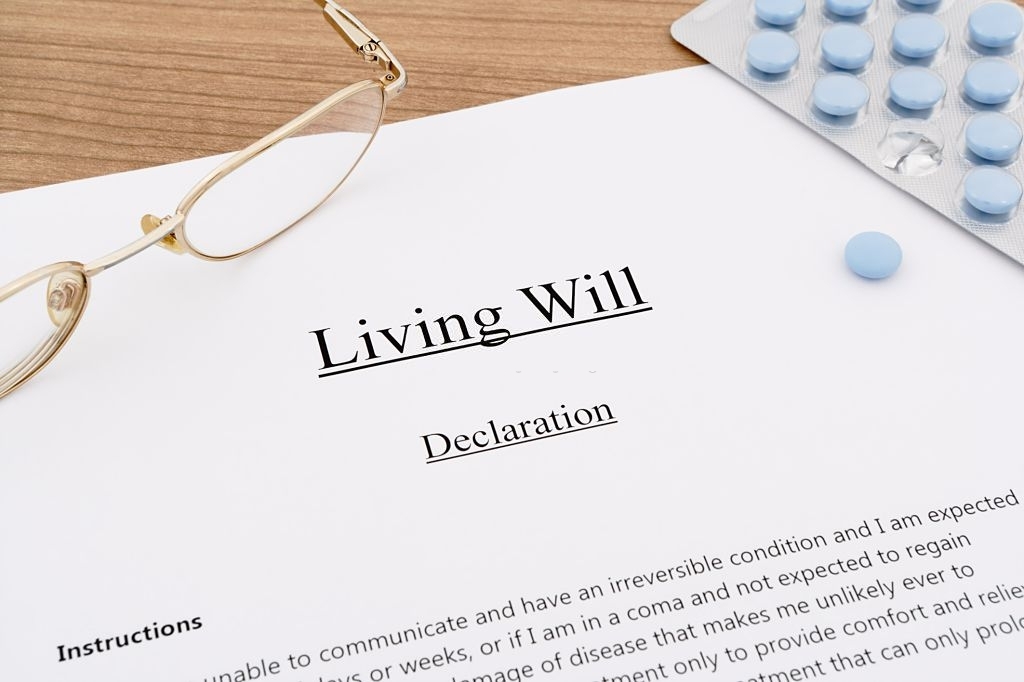 Simple Will
A simple will is defined as a legal document used to distribute your assets after you pass away. This is the most common type of will. It involves writing down your wishes to make your post-life distribution plan clear to those who remain to honor it. Assets such as bank accounts, real estate, and stocks can be transferred to beneficiaries listed in the will.
If you have any minor-aged children, a simple will is also necessary to designate a legal guardian for them if both parents pass away. If you have a complex estate or want to leave money to a charity, you should consider creating a will with more components.
Testamentary Trust Will
A testamentary trust will is a more complex type of will that creates a trust for your beneficiaries. This type of will can be helpful if you want to leave money or property to a beneficiary who cannot manage it independently. The trust will be managed by a trustee, who will have the power to distribute assets at their discretion. In this way, you retain control over your money even after death.
Through a testamentary trust will, you have the power to put specific assets into the trust and define criteria on the inheritance. Conditions on when the assets may be accessed could be based on age or any specific factors you would like. This type of will is not used by everyone. It should only be written if the beneficiary requires assistance in managing their inheritance or you have specific wishes about how you want your money distributed.
Joint Will
A joint will is a document created when two or more people want to leave their assets to each other. Two individuals or a married couple can write this type of will. You can also have an attorney draft up a joint will on your behalf. This type of will is different from a joint and survivor annuity or an insurance policy designed to protect both people's interests in the event of death.
In a joint will, all the assets owned by the individuals are put into one document. This type of will can be advantageous if you want to avoid probate. Probate is the legal process of administering a deceased person's estate. It can be costly and time-consuming, so avoiding it can be a huge benefit.
When people in a joint will die, the assets are automatically transferred to the beneficiary listed on the document. This type of will can be helpful if you want to make sure your spouse inherits everything, or if you have children and want to ensure they inherit some of your assets.
An important detail to note about joint wills is their lack of flexibility. If one of the individuals in a joint will passes away, the document cannot be amended. This could create problems if the remaining individual wants to change their will after the death of their spouse.
Living Will
A living will, also otherwise known as an advance directive, is a document that allows you to make your wishes clear for medical care if you are incapacitated. This type of will should be written while you are healthy to make sure your wishes are clear. If you become unable to make decisions for yourself, the living will dictates the care you would like to receive.
A living will can be beneficial if you have strong feelings about end-of-life care. For example, if you are terminally ill, it can ensure that your final wishes are respected and carried out by those around you. It can also provide peace of mind for your loved ones, knowing that they are following your wishes.
A living will is not just for people who are terminally ill. You may also want to write a living will if you have severe allergies or are allergic to certain types of medication. This can be lifesaving if you are unable to communicate your needs.
In a living will, the following information is typically included:
Wishes for end-of-life care and treatment (if you can't make decisions for yourself)
Designation of a health care proxy (someone you trust to make decisions for you if necessary)
List of allergies and conditions that may lead to an adverse reaction
Preferences for pain management and whether you would like to be resuscitated if your heart stops
Names of relatives or close friends who should be notified if you are in the hospital and your condition worsens
A living will should be created while you are healthy so your wishes can be clearly stated. If not, they may become invalid if a judge doesn't believe they are what you would want. It can also be used to avoid unwanted medical treatments.
A living will is not the same as a power of attorney, although both can dictate medical and financial decisions in your absence. Connecting with a Las Vegas estate planning attorney can help you decide what type of will is best for you.
Connect With the Best Estate Attorneys in Las Vegas
If you require help with your estate planning needs in Las Vegas, Ken R. Ashworth & Associates can help. Our dedicated law firm has years of experience helping families create wills and trusts that meet their specific needs. We understand that estate planning can be daunting, but our team is here to help. Everyone should feel confident and secure in knowing that their assets and wishes will be honored, no matter what happens. We believe very strongly in that mission and are fueled every day to help our clients achieve it. Connect with us today to talk to an estate planning attorney Las Vegas.