How to Prepare Before Meeting Your Las Vegas Estate Planning Attorney
Posted on July 19, 2023 in estate planning,tax planning
Establishing an estate plan now is the smartest way to prepare for your loved ones' futures after your passing. However, as you prepare to make your estate plan, it is critical to consider what needs to be done before you can properly begin.
Meeting with your estate planning attorney is the most important step you can take toward creating a healthy estate plan. The following are some helpful tips on what you can do to prepare for meeting with your lawyer to draft your estate plan together.
Assess Your Assets
Begin by allowing yourself the time to take stock of all your assets, including:
Residential properties
Land
Vehicles
Investment accounts
Personal belongings
By documenting and getting clarity on what you have and what you plan to leave behind, you'll be better equipped to decide with your attorney on the necessary actions to take, both in the execution and maintenance of your estate plan.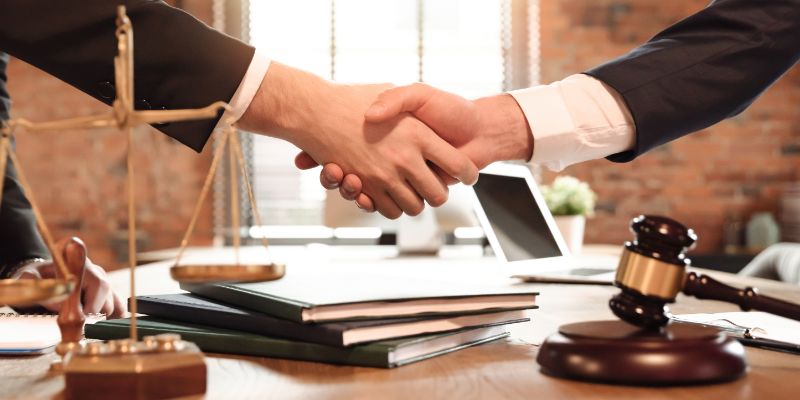 Set Clear Goals
An estate plan is, in essence, a strategy. You want to maximize what you can pass on, so you will want to make as many decisions for your family ahead of time to eliminate the burden placed on them later. The most effective way to achieve this is to decide at the outset what those specific goals will be for your particular estate. Your goals may be to:
Ensure that loved ones are provided for.
Minimize taxes.
Designate your power of attorney.
Clearly establish any and all wishes beyond your passing.
Determine Beneficiaries
Creating a list of desired beneficiaries can help you ensure that no one is missed when delineating who will receive portions of your estate. It can also help you keep track of any other considerations and preparations you need to make for assets that require further planning. For instance, life insurance policies and retirement accounts have their own specific forms that are required and can only be designated to certain people. By considering your beneficiaries ahead of time, you will be prepared to discuss these special circumstances with your attorney.
Address Non-Asset Decisions
Not all determinations you will be making in your estate plan relate to financial assets. Take this time to consider what else you will want your estate plan to accomplish. Here, you can designate a power of attorney, establish guardianship for minor children, and consider what, if any, healthcare directives you want to have in place should you be unable to answer on your own behalf.
Hire an Estate Planning Lawyer
If you have not already done so, finding and hiring an estate planning attorney is an essential and crucial step in establishing a healthy estate plan. Your attorney can:
Walk you through each consideration.
Help you define your goals.
Answer questions.
Provide clarity.
Strategize with you on the smartest steps to achieving them.
Lastly, after the preparation stage, they can help you with the actual process of creating a legally sound estate plan.
Preparing Your Legal Documents
After you have prepared for your meeting with your estate planning attorney, and have chosen an attorney with whom to work, you are ready to actually begin creating the necessary documents. Your attorney can assist by actually ensuring that all documentation is completed thoroughly and effectively.
Regularly Review and Update Your Estate Plan
Lastly, after your attorney and you have completed an estate plan, they can check in with you regularly to update your estate plan as needed. Your assets and your loved ones are not stationary considerations. As you experience major life events, such as the birth of a child or the death of a spouse, you will need to keep your estate plan updated to ensure that it continues to align with your goals.
FAQs
Q: What Are the 7 Steps in the Estate Planning Process?
A: You should not miss these 7 crucial steps to prepare for creating and establishing a healthy estate plan:
Take account of what assets you have.
Make clear and definable goals for what your estate plan will accomplish.
Decide on whom the beneficiaries of your estate plan will be.
Consider all non-asset decisions, such as guardianship, and power of attorney.
Hire an estate planning lawyer.
Draft all legal documents.
Finally, review and update your estate plan regularly and as needed.
Q: What Does Estate Planning Usually Include the Preparation Of?
A: Most commonly, estate planning will tend to include the preparation of a last will and testament. When most imagine the estate planning process, this is the document they are considering. A will has the legal capacity to outline several key elements of your wishes to be carried out. This includes:
Assigning the distribution of your assets
Establishing guardianship for your minor children
Listing your wishes for all funeral and burial arrangements
Appointing someone in charge of carrying out these plans
Q: What Are Five Components to Consider When Estate Planning?
A: When estate planning, the following five components are the most common inclusions to consider:
A Will: This decides how your assets will be distributed.
A Trust: This protects your assets according to your wishes.
Power of Attorney: This designates who can make decisions on your behalf.
Healthcare Directives: These outline and pre-state your wishes for various healthcare decisions.
Beneficiary Designations: These delineate to whom any and all assets will be passed on.
Q: What Are the Two Key Documents Used to Prepare an Estate Plan?
A: While a healthy estate plan should include several components, there are two documents you should have at a minimum:
A will
A power of attorney
A will is a crucial document that allows you to set terms as to who will
Inherit your various assets.
Become guardian over any minor children you have.
Become the executor of your will, responsible for carrying out your wishes.
A power of attorney designates decision-making power on your behalf.
Contact Ken R. Ashworth & Associates
Preparation today is the key to tomorrow's peace. Estate planning is meant to provide you and your loved ones with security, but neither should the estate planning process itself be stressful. Contact Ken R. Ashworth & Associates for help with planning your estate.