How to Find the Best Estate Planning Lawyer in Las Vegas
Posted on June 10, 2023 in estate planning
We all want to ensure that our loved ones are taken care of in the event of our passing. Most people understand that estate planning is the ideal way to ensure that your assets are distributed according to your wishes, but you may not realize that estate planning offers some additional opportunities to maximize what you can leave to those you love.
Nevada is home to some of the friendliest and most advantageous protections offered to estates. As a result, the right estate plan can help you minimize the penalties, taxes, and fees imposed on your beneficiaries and allow you to optimize your plan to ensure the maximum benefits. An experienced estate planning attorney can help you discover how.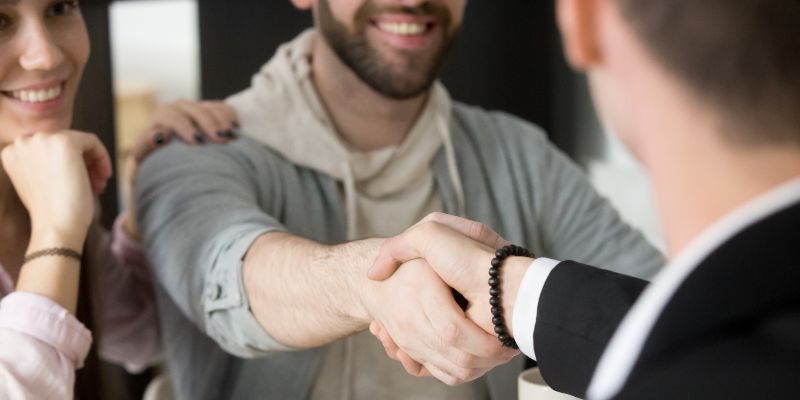 What Is Estate Planning?
Most simply, estate planning is the process of creating the legal documents required to ensure that your wishes are carried out upon your death. More broadly, it covers all arrangements for the distribution or management of your assets if you die or become legally incapacitated. This involves taking several necessary steps to complete this process:
Take an Inventory of Your Assets: List all financial assets and physical belongings you own, including your home, car, bank accounts, investments, and any life insurance policies. Composing a comprehensive list of your property is the first step in estate planning.
Determine Your Beneficiaries: Identifying your desired beneficiaries with a clear allotment of what you'll be leaving to each is the strongest way to guarantee your estate is divided in accordance with your preferences. Beneficiaries most commonly include immediate family, such as spouses and children, but they can also include other relatives, friends, business partners, and charitable organizations.
Establish Decision-Makers: You will need to name an executor for your estate plan, indicating who will be responsible for carrying out the terms of the estate. Additionally, if you have minor children, your estate plan would indicate who would obtain legal guardianship upon your death. This is also where you can name a trustee if you are establishing a trust. You can also assign power of attorney to whomever you prefer to have the legal capacity to make decisions on your behalf, should you become unable.
Draft the Appropriate Legal Documents: There are several components that could potentially make up the estate plan. These include creating a will, establishing a trust, designating a power of attorney, setting up health care directives, and designating beneficiaries in accounts that require one, such as life insurance policies and retirement funds.
How Can a Lawyer Help Me With My Estate Planning?
An estate planning lawyer practices law with a specific focus on probate, trusts, wills, and other estate-related matters. A skilled estate planning attorney is the primary authority for advising individuals on the ideal ways to manage and protect their assets. Estate planning, while straightforward, can be a complex and significant endeavor. Capitalizing on the extensive knowledge and experience of an estate planning lawyer maximizes your options and sets you up for preparing the proper distribution of your estate.
The right Las Vegas estate planning attorney can provide you with several benefits:
Tailored Knowledge of Estate Planning: An experienced lawyer who practices estate law will have a wealth of background knowledge and an up-to-date understanding of all applicable Las Vegas estate planning statutes and laws. They can guide you through all your potential options and help craft a custom estate plan that takes your own situation and particular needs into consideration.
Probate Avoidance: Probate refers to the judicial process of validating estate planning documents upon the decedent's death and overseeing their execution. As this process can add significant time and cost, your estate planning lawyer can help mitigate the need for probate with a careful and thorough establishment of your estate plan from the outset.
Ongoing Estate Plan Maintenance: For as long as the person establishing an estate plan is alive and of sound mind, the estate plan is flexible and can be changed to accommodate major life updates. For this reason, you should have an estate planning attorney review it every few years, ensuring it complies with any changes in the law and continues to align with your goals.
FAQs
Q: What Is the 5×5 Rule in Estate Planning?
A: The 5 by 5 Power in Trust is a common clause that allows its beneficiary to make yearly withdrawals from the trust. Each year, the beneficiary can cash out $5,000, or 5% of the fair market value (FMV) of the trust at that given time. The option with the higher dollar amount is provided to the beneficiary. The person establishing a trust can set guidelines for who has access to funds and for what purpose.
Q: What Is the Difference Between Estate Planning and Making a Will?
A: A will is a specific legal document created as part of an estate plan, whereas estate planning encompasses the broader plan of action as a whole and can include several other components, such as a trust or a power of attorney, in addition to a will.
The purpose of a will is to dictate where and to whom your assets will be given after you pass and, if applicable, who will take legal guardianship of any children you have.
Q: How Much Does an Estate Have to Be Worth to Go to Probate?
A: If the decedent's estate is worth at least $20,000, or if real estate is involved, probate will be required. When there are no real estate holdings, and the value of the estate does not meet this threshold, any surviving family member(s) can inherit the property by simply completing the proper forms.
If you are looking to avoid having your estate suffer a costly and elongated probate, you can mitigate that need through a well-structured will.
Q: What Is the Average Cost of Estate Planning in Nevada?
A: On average, you can expect to pay about $500 for a basic estate plan, which covers preparation for the most essential forms. For estate plans prepared by a knowledgeable and experienced estate planning attorney, expect the costs to be between $1,500 and $2,000. Those costs could average over $3,000 for complex estate plans.
It should be considered, however, that those upfront costs can be mitigated by the cost savings of avoiding probate and taking advantage of every available legal benefit.
Ken R. Ashworth & Associates: Your Las Vegas Estate Planning Attorneys
Finding a skilled and knowledgeable Las Vegas estate planning lawyer can ensure the well-being of your loved ones and the protection of your assets and legacy. Contact the team at Ken R. Ashworth & Associates to begin this crucial step today.