Estate Planning Tips for Las Vegas Newlyweds
Posted on February 12, 2023 in estate planning
Marriage is a celebration, particularly in a wedding destination like Las Vegas. It can be easy to leave the mundane details behind and focus on the party. But no matter how much fun the wedding celebration was, marriage is a serious legal contract between two adults. With it come some important responsibilities that you and your lawfully wedded partner will now need to see to.
Having a solid estate plan in place gets a marriage off to a great start. It can give you and your new spouse the peace of mind that important matters are already decided if there is a catastrophic or tragic event. It also builds trust as you and your partner will work collaboratively to decide on crucial issues.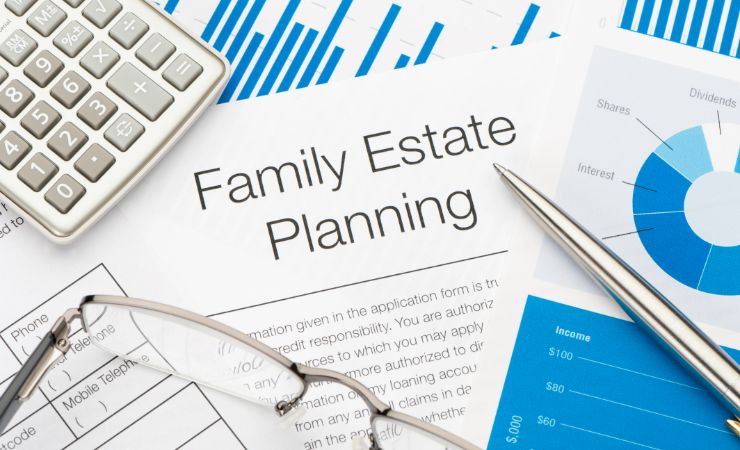 Life Insurance
Now that you are married, you may want to consider a life insurance plan. If you are keeping an existing life insurance policy (or any other policy, property, or financial instrument with named beneficiaries), you may need to contact your insurance carrier or bank to change the designated beneficiary to your new spouse.
It will be important to have a frank and open discussion about life insurance with your spouse. Ideally, a policy should cover funeral expenses, the outstanding amount on your mortgage and vehicles, plus any other outstanding debts. If children are involved, and you are the primary earner, it is wise to carry more life insurance so that your family has the means to start over. These are difficult discussions and decisions. With trust, honesty, and assistance from the estate planning team at Ken R. Ashworth & Associates, you can create a strategy that works best for your new family.
Last Will and Testament
When most people consider estate planning, the first thing they think about is a will—or, more specifically, a Last Will and Testament. Your will is a vital aspect of a comprehensive estate plan.
Plenty of newlyweds get married without a will in place. However, it is possible—and even preferable—to have one written and finalized before you exchange vows. The value of having a legally binding will in place cannot be overstated.
The advantages of making a will include:
Have peace of mind knowing you have completed this important step in adult life.
Control your shared and individual assets upon your demise or incapacitation.
Keeping the probate process out of your family's personal property upon your death
Protect your family by transferring assets to beneficiaries as soon as possible.
Have trusted family or friends take over care of your children (or pets) if both you and your spouse should perish simultaneously.
By working with Ken R. Ashworth & Associates, you can eliminate stress and hassle.
Be aware that if you already have an existing will, many or all of its terms can be rendered invalid by getting married. It is important to update your will when you get married, even if you have already addressed the issue during a previous chapter of your life. It is best to consider your will a living document that can be updated as your circumstances change. It is not something you are legally bound to for life.
If you have large or complex assets, you may also need to set up one or more trusts in addition to your will. A trust is a strong tool that combines law and finance. It lets you set up very specific stipulations for how your assets will be disbursed or used upon your passing.
Finances
Decide if you will merge bank accounts or to what extent you will maintain separate finances. You should also update your account information to include your spouse. This will allow your money to transfer to that spouse upon your death without having to go through probate. If you need assistance with these matters, a qualified Las Vegas estate planning lawyer can be a good resource.
Power of Attorney
A power of attorney is one of the key legal instruments involved in most solid estate plans. Whoever you designate to have your power of attorney, or POA, will have the final, legally binding say over your affairs if you are incapacitated, temporarily or permanently. Separate powers of attorney can be set up for different aspects of your life. You might assign your business responsibilities to your business partner while making your spouse your POA for household finances and healthcare decisions. You can also set up an advance healthcare directive to make medical decisions on your behalf ahead of time.
FAQs
Q: What are the 5 components of estate planning?
A: There are many different strategies for developing a comprehensive estate plan. This will all depend on your assets, your circumstances, and your lawyer's personal style. One model of estate planning breaks it down into five basic aspects:
Wills
Trusts
Powers of attorney
Advance healthcare directives
Beneficiary designations
It is best to consult an expert attorney to determine the best estate plan for your situation.
Q: What do newlyweds struggle with?
A: It is common for newlyweds to experience many struggles, from serious financial hardship to the mundane irritants of domestic life. Newlyweds may also struggle to decide how to take care of each other and the family they may hope to build together. This also includes what to do if one or both spouses die or become incapacitated.
Q: Why is estate planning important for single as well as married individuals?
A: Estate planning is important for anyone. Even if you have modest assets and lead a simple, low-key lifestyle, it is important to have your affairs in order. This way, you will not leave that burden to your family. Investing in quality estate planning today can pay dividends in peace of mind and comfort for your loved ones tomorrow.
Q: What factors should you consider when planning your estate?
A: Like you, your estate plan will be completely unique. It will depend on your assets, your lifestyle, your business interests, your family, and any number of other factors. Your estate plan's quality will also be subject to the quality of your legal help, so be sure to work with a reputable law firm.
Ken R. Ashworth & Associates: Your Trusted Las Vegas Estate Planning Partners
If you are a newlywed or in the process of planning a wedding, you may also need to address your estate plan. Our expert estate and tax planning team would be happy to assist you. We know this is a busy time in your life, so please contact us at your earliest convenience for a no-pressure consultation.