Henderson Estate Planning Lawyer
Losing a loved one is an incredibly painful and traumatic experience, and the last thing anyone wants to do while grieving is to spend time in court arguing over an estate. Many people share the misconception that creating a last will and testament is adequate for protecting their assets and ensuring their final wishes are carried out after they pass away.
Although a will is an important document, without a complete estate plan, family members must undergo probate, a court-supervised process for verifying the will and administering the estate. Beneficiaries do not gain access to their inheritances until probate concludes, and this process tends to be extremely complex, time-consuming, and expensive.
If you are interested in preserving your legacy for your loved ones, review the information below to learn more about estate planning — then contact Ken R. Ashworth & Associates to discuss your case. With decades of experience helping clients in Las Vegas, Nevada, and the surrounding areas, our Henderson estate planning lawyers can help you prepare for an uncertain future with a comprehensive estate plan.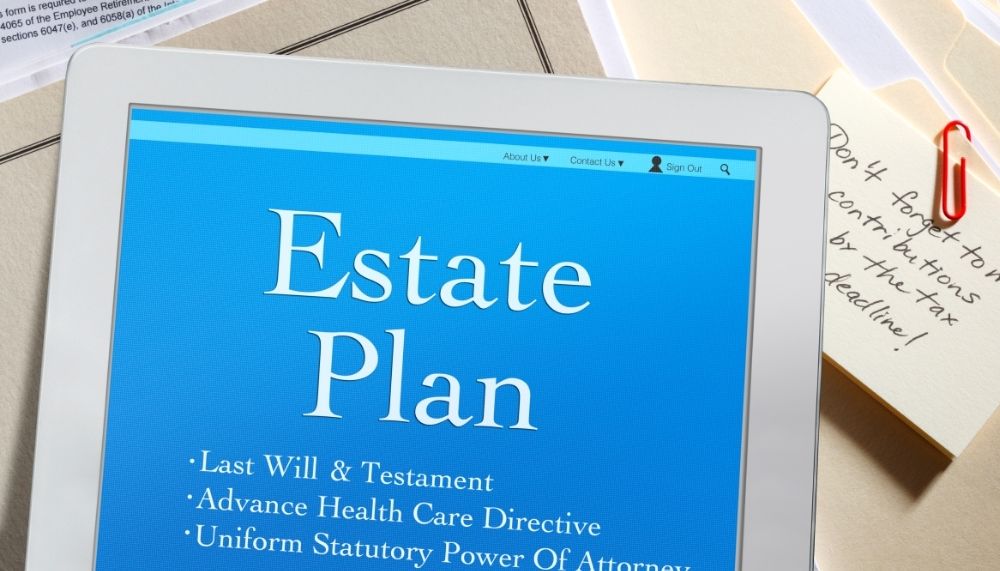 What Is the Difference Between an Estate Planning Attorney and a Probate Attorney?
Estate planning attorneys and probate attorneys are both legal professionals who assist clients with the management of estates, but their services are generally needed by different clients at different times. Estate planning attorneys help individuals plan for how their affairs will be managed after their death, including:
Drafting crucial estate planning documents
Determining executors and beneficiaries
Offering advice on the best methods for protecting their assets
Identifying strategies for avoiding the probate process
In contrast, probate attorneys typically represent clients who have been designated as executors or administrators of a decedent's estate and assist them in performing their duties throughout the probate process. This includes filing a petition to open the estate, notifying beneficiaries and creditors, compiling an appraised inventory of estate assets, paying debts, and distributing assets. If any disputes arise, an attorney can help resolve them through mediation or probate litigation.
Ken R. Ashworth & Associates handles estate planning and estate administration.
Do You Need an Estate Planning Lawyer in Henderson, NV?
Few people want to actively contemplate their death or incapacity, and estate planning is not an easy topic to discuss. However, no one can predict exactly when they will die, and anyone can suffer an injury or develop a serious illness that prevents them from expressing their wishes. Without an estate plan in place, you are not truly prepared for an emergency, and your loved ones are forced to make incredibly difficult decisions about your legal, financial, and medical affairs. In the worst-case scenario, a judge makes the final determinations about your estate, and your assets are distributed according to state law.
Creating an estate plan should be a priority if you have any assets or loved ones you want to inherit these assets. A Henderson estate planning lawyer can work with you to ensure your intentions are clearly laid out in valid, legally binding, and enforceable documents, such as:
A will to outline your instructions for your estate, designate an executor to manage administration of your estate, name beneficiaries, explain which specific assets you want your beneficiaries to inherit, and appoint a guardian for your minor children.
Beneficiary designations on retirement funds, insurance policies, and other accounts to ensure the right individuals receive the proceeds after your death. Certain accounts and assets can be titled as "transfer on death" or "payable on death," meaning the assets in these accounts automatically transfer to the beneficiary upon your death.
A financial power of attorney that gives an agent the authority to make legal and financial decisions on your behalf if you become incapacitated, mentally incompetent, or otherwise unable to make these decisions yourself. You can grant the agent broad power over all financial affairs or the power to perform specific tasks, such as managing real estate property, making investments, or keeping your business running.
An advance directive that explains your instructions for medical care if you become incapacitated. A power of attorney for healthcare is a type of advance directive that gives an agent the authority to speak with others about your medical condition, care, and treatment and to make decisions about this care on your behalf.
A trust to hold assets for beneficiaries on your behalf and distribute them without involvement from probate court or additional taxes. A trust is a type of fiduciary relationship in which you place your assets in a trust account, transfer the title of these assets from yourself to the trust, appoint a trustee to manage the trust, and stipulate the terms for distributing the trust assets to beneficiaries.
How Much Do Estate Planning Attorneys Charge to Administer an Estate?
Probate attorneys can charge clients a flat rate for specific services, bill by the hour, or request a percentage of the estate's total value after the probate process concludes. The cost of estate administration depends on many factors, including:
The size and complexity of the estate
The completeness of the estate plan
The number of beneficiaries involved
Any outstanding debts against the estate
Whether litigation is required to resolve any disputes
Different probate proceedings are required based on the dollar value of the estate. Small estates may be administered with a simple affidavit, and an attorney may charge a flat fee for preparing and filing the necessary documents. Larger estates involve more complicated and time-consuming procedures, so attorneys typically bill by the hour or charge a percentage. In cases that involve "extraordinary services," such as the transfer of real estate or probate litigation, an attorney may charge an hourly rate for these services in addition to their fee. These fees are subtracted from the estate as part of the petition for final distribution of assets.
According to state statutes, probate attorneys can charge:
4% for the first $100,000 of the estate value
3% for the next $100,000
2% for the next $800,000
1% for the next $9 million
5% for the next $15 million
For estates valued at over $25 million, the court will determine a reasonable fee.
Protect Your Legacy With a Complete Estate Plan
Developing an estate plan now ensures you retain ultimate control over how your estate is managed in the future and prevents your loved ones from facing a complex, protracted court process while attempting to manage their grief. It also gives you peace of mind that your instructions for care are going to be followed if you become incapacitated. A Henderson estate planning lawyer can help you create an estate plan that protects you, your assets, and your family. Contact Ken R. Ashworth & Associates today to get started.